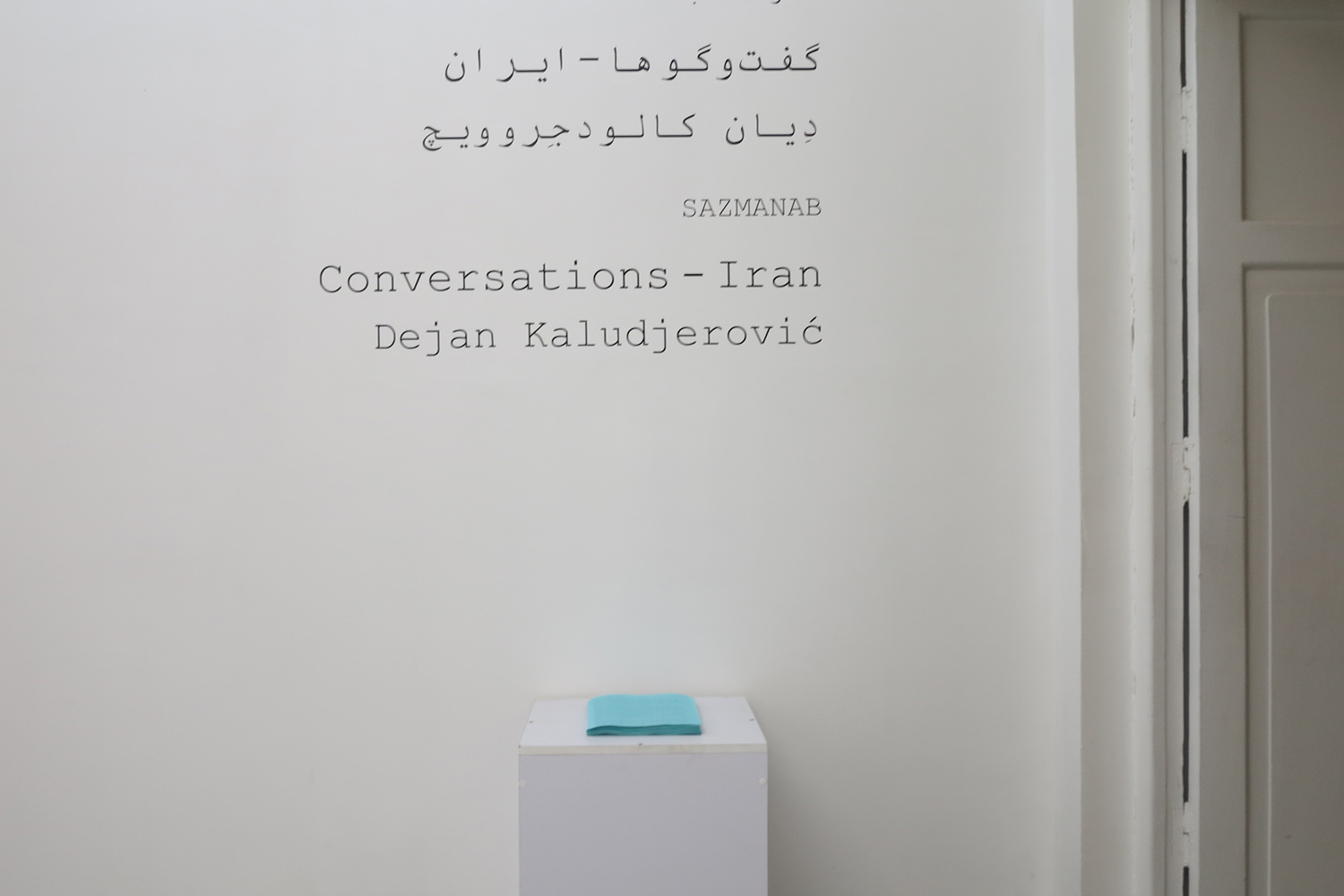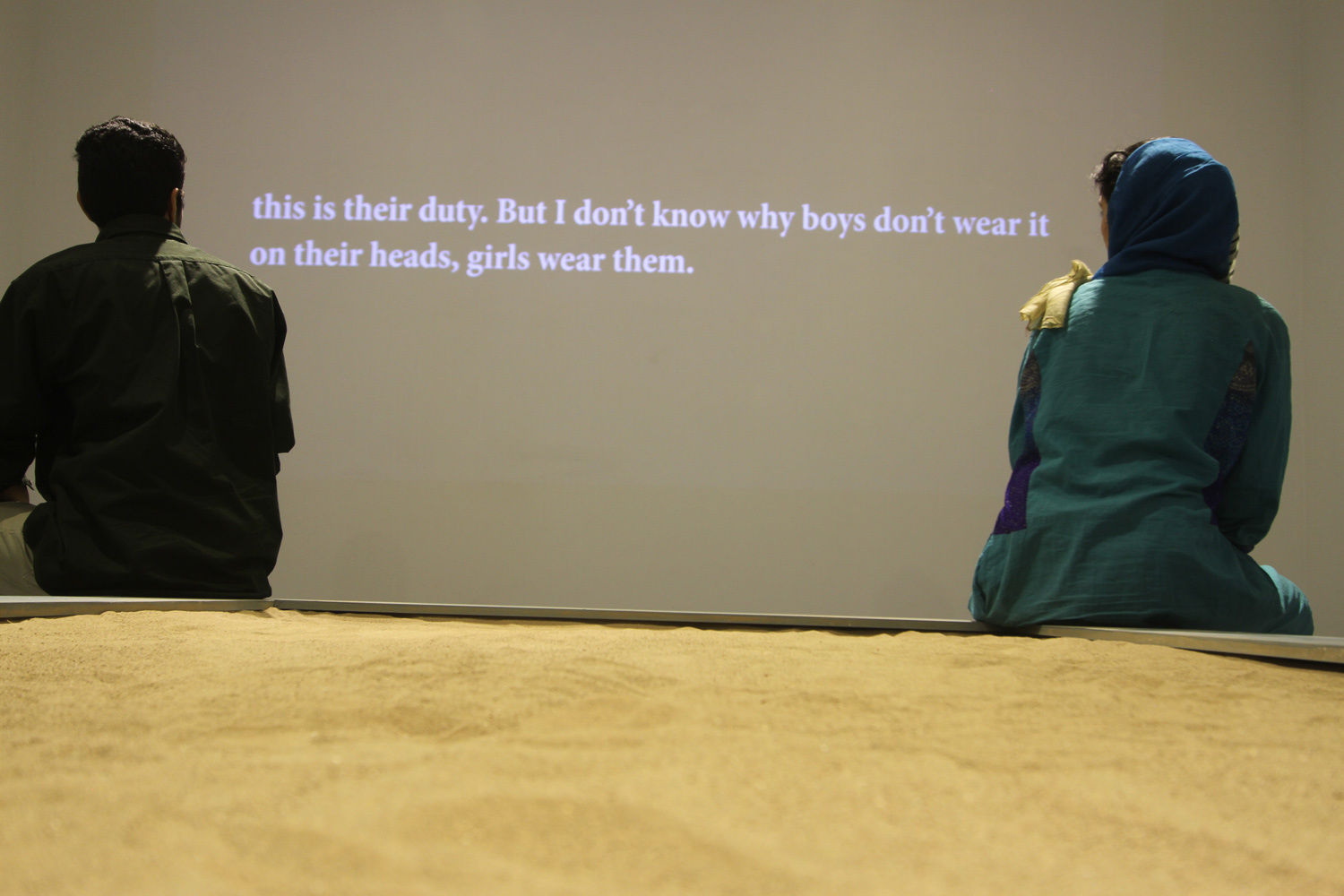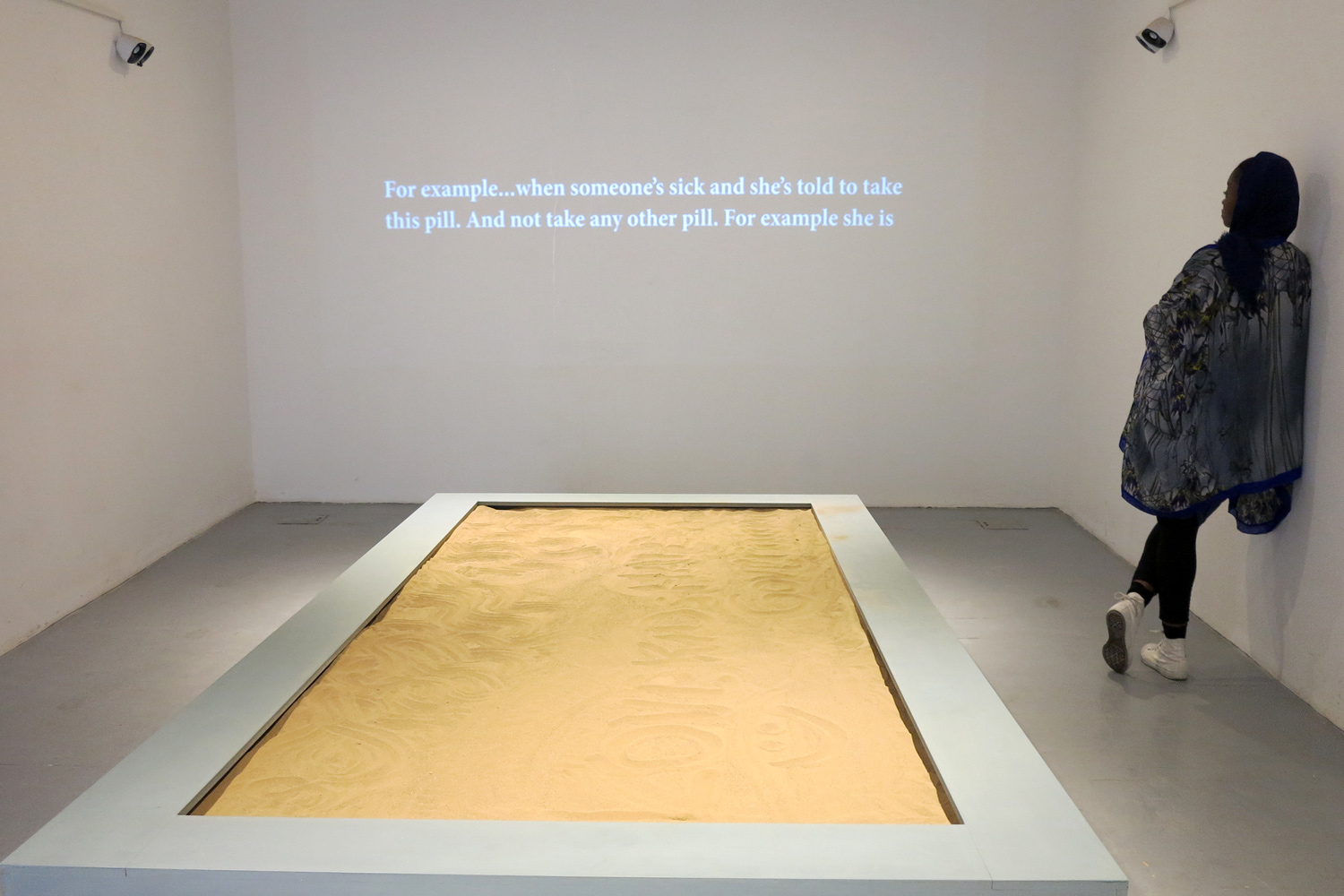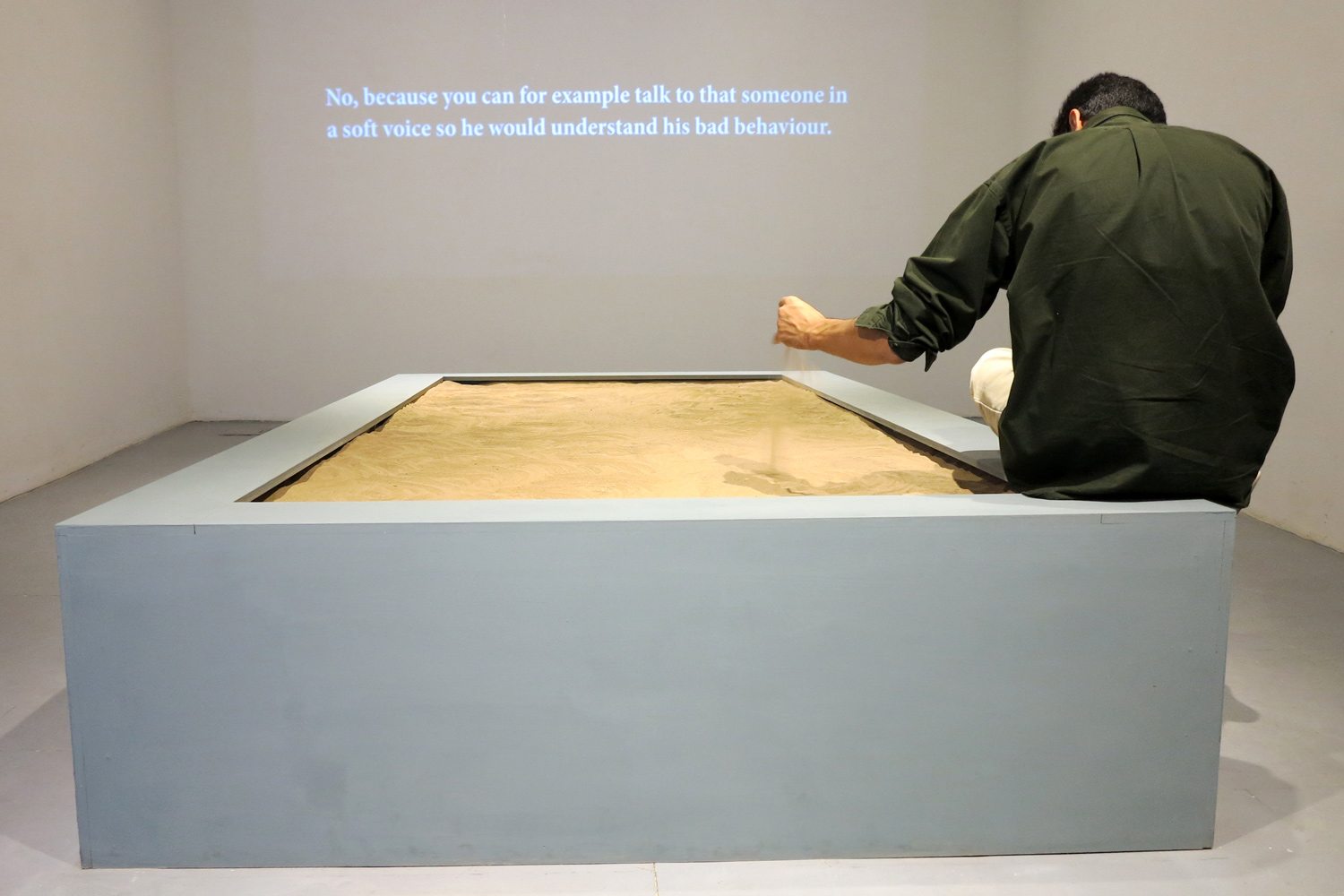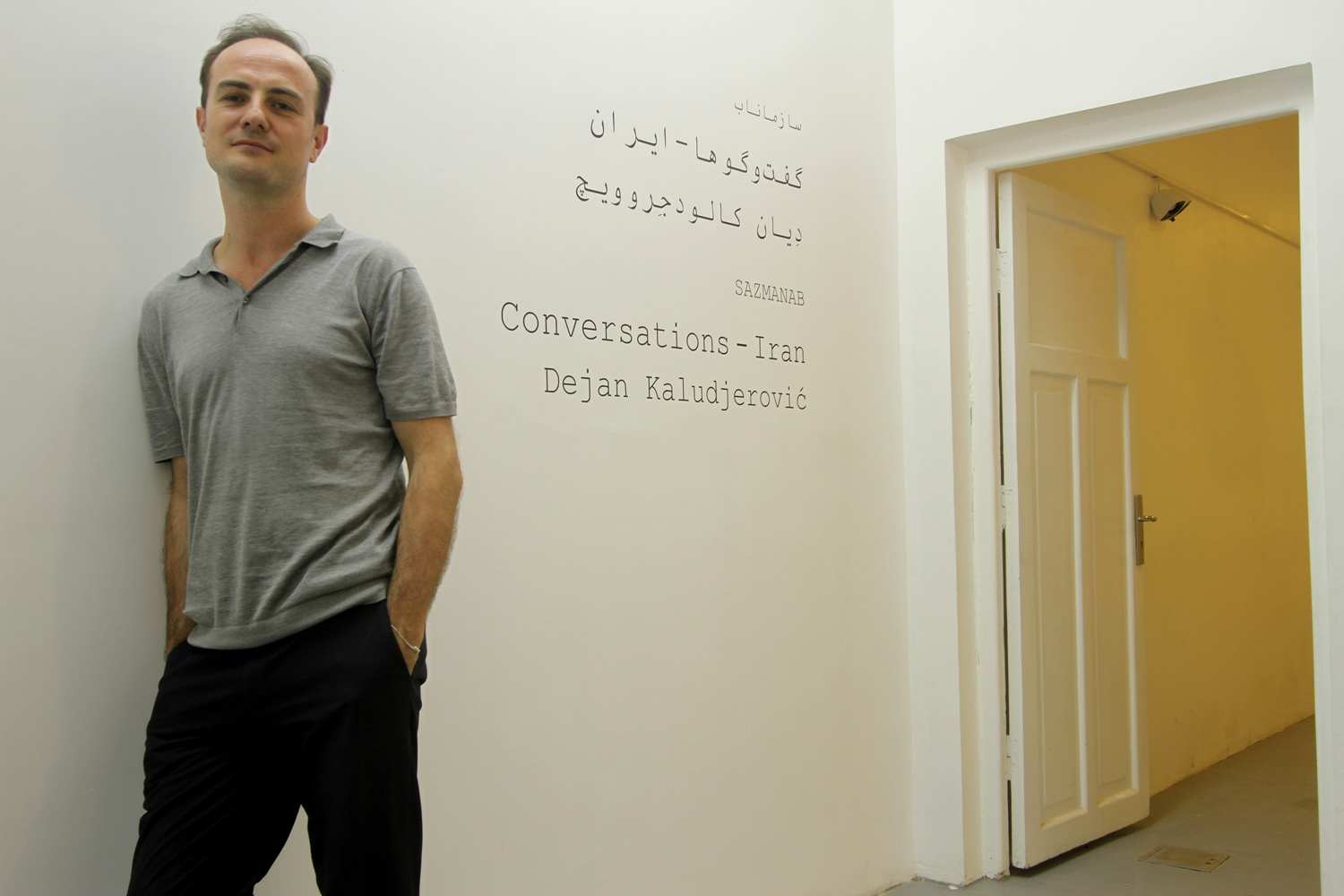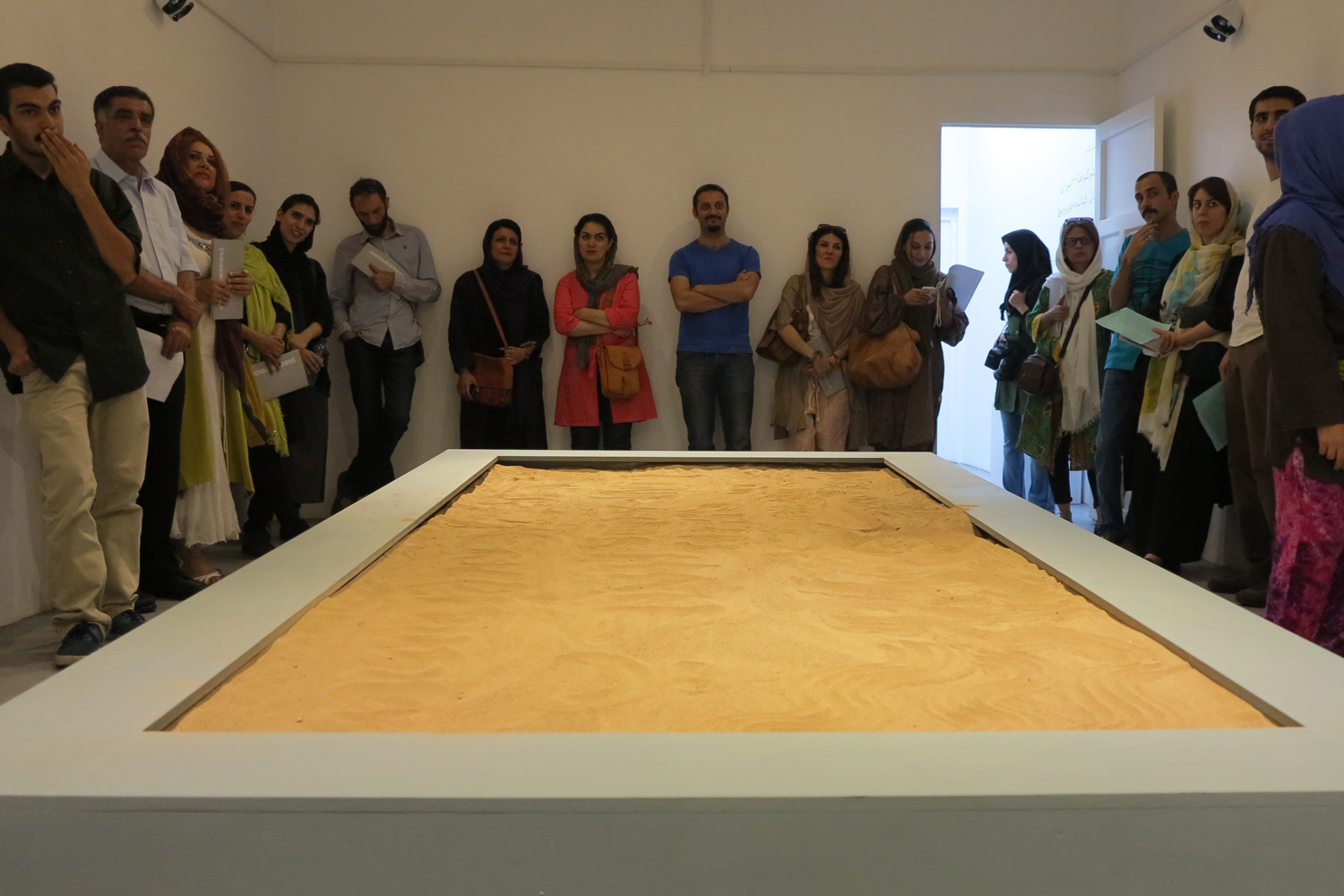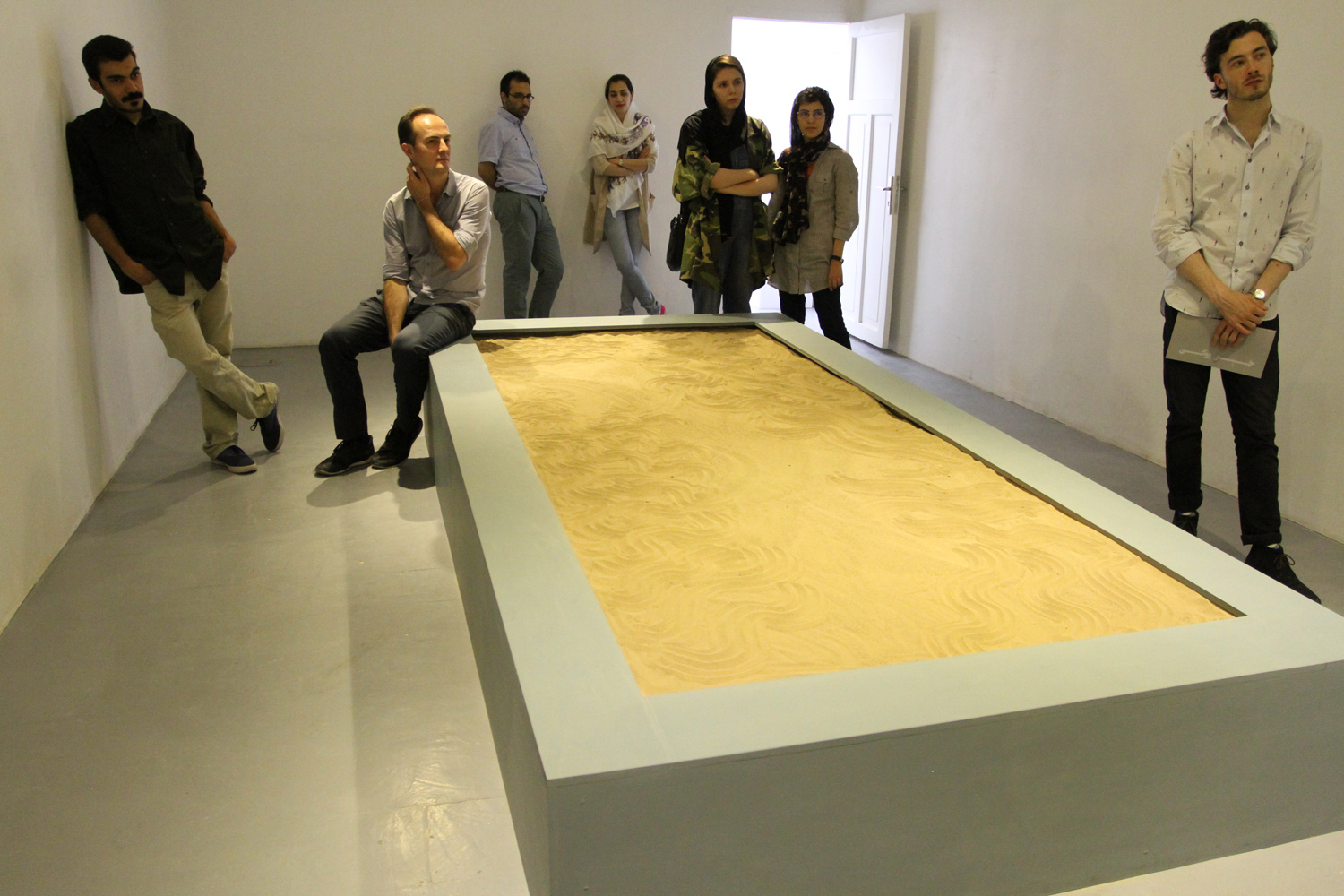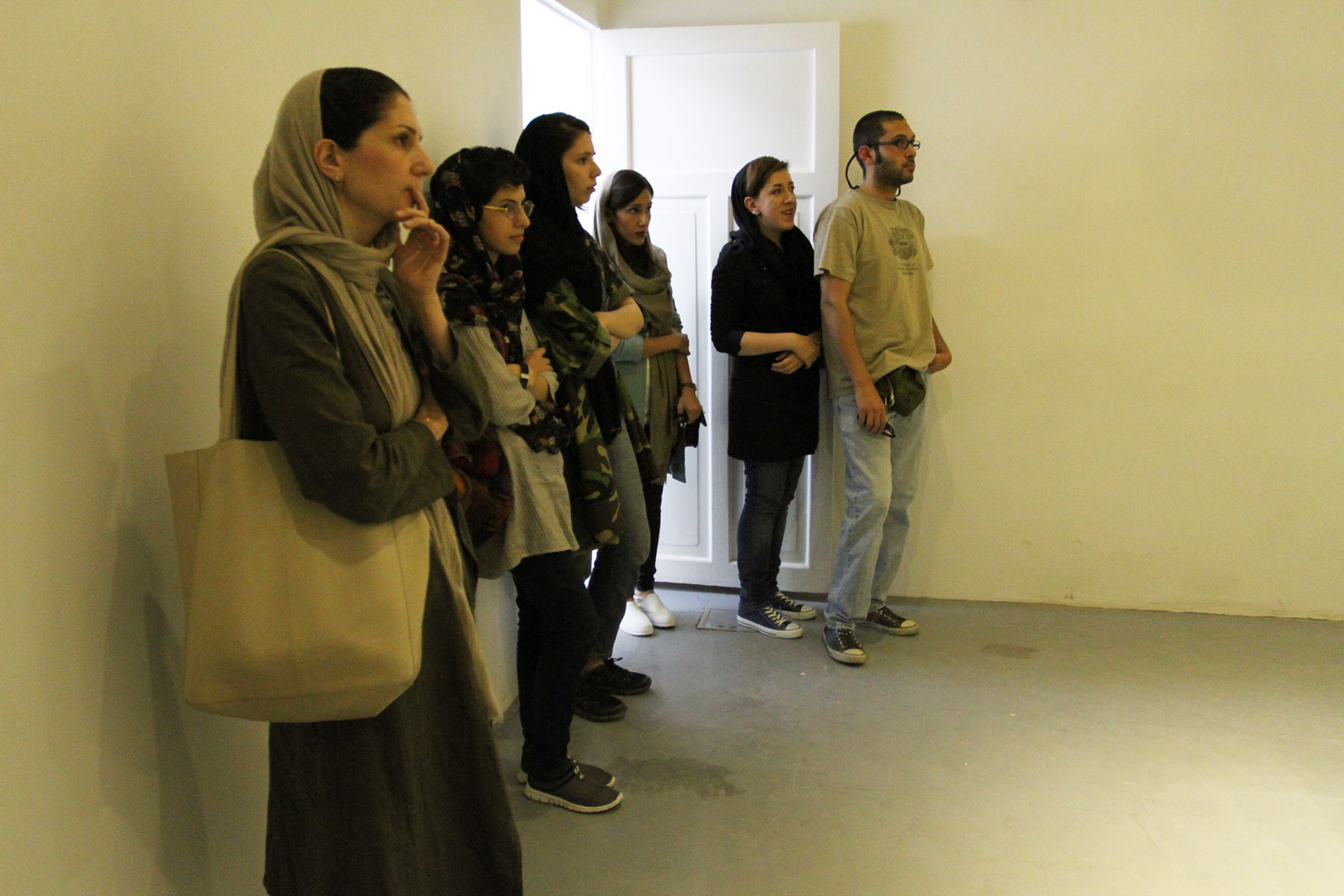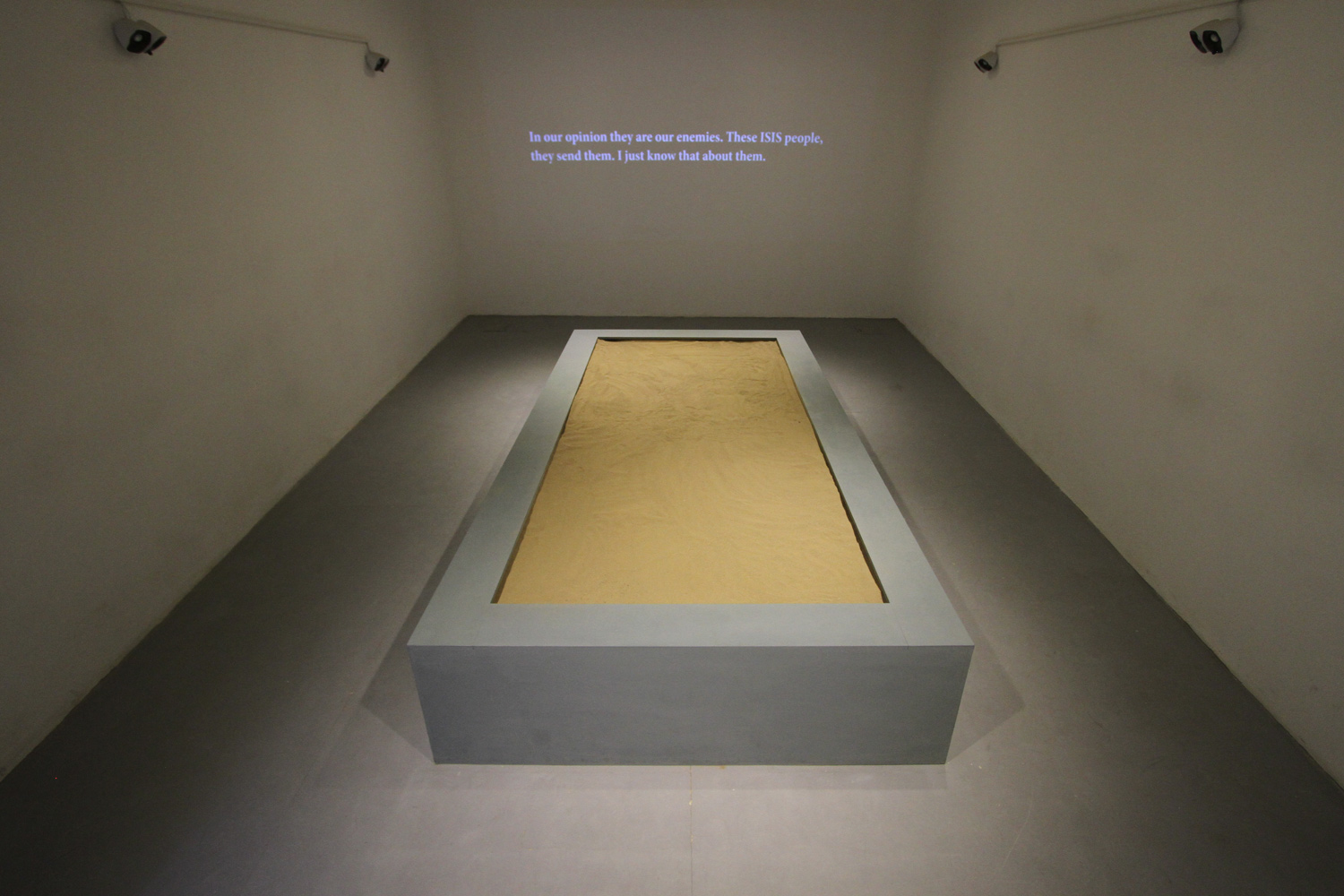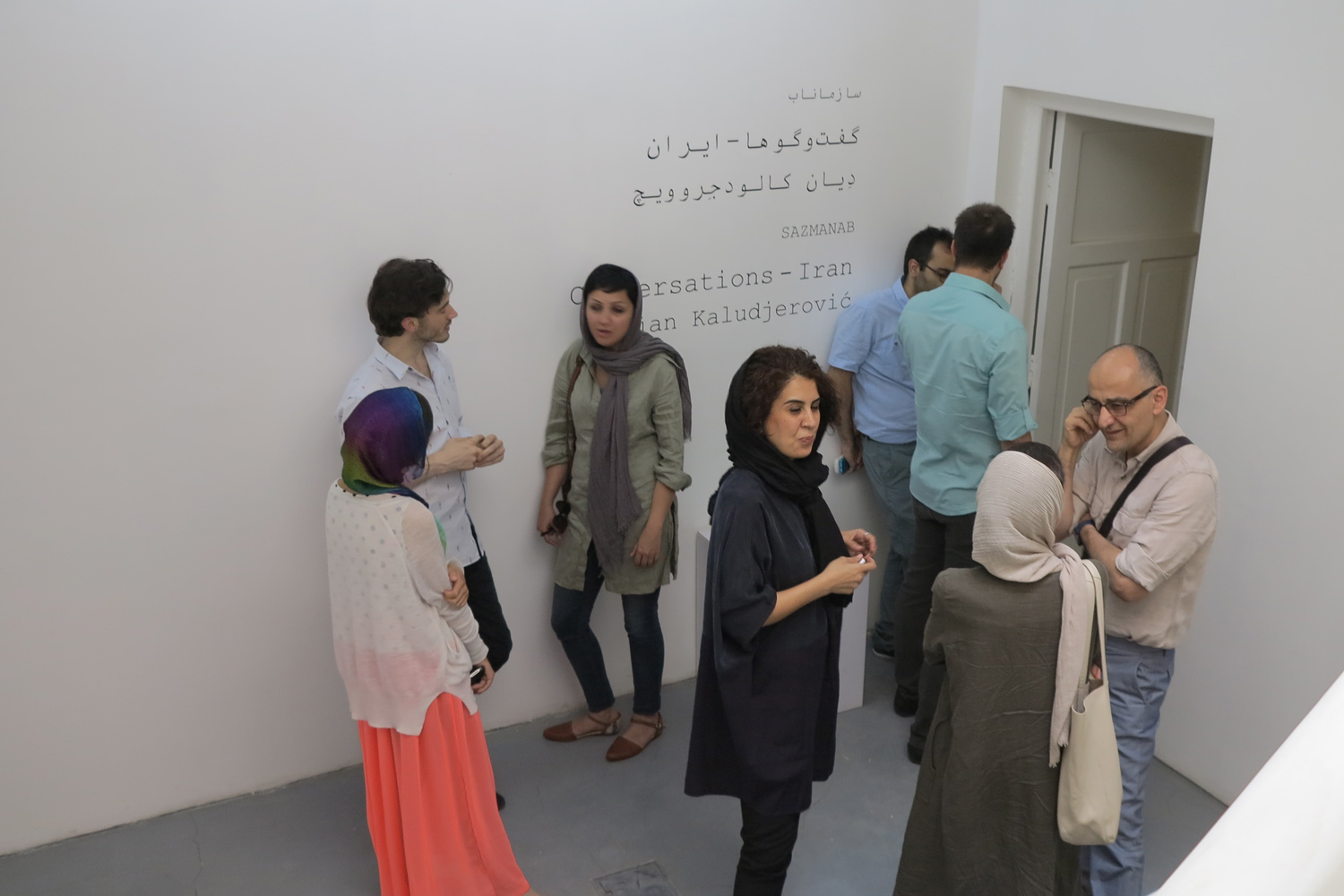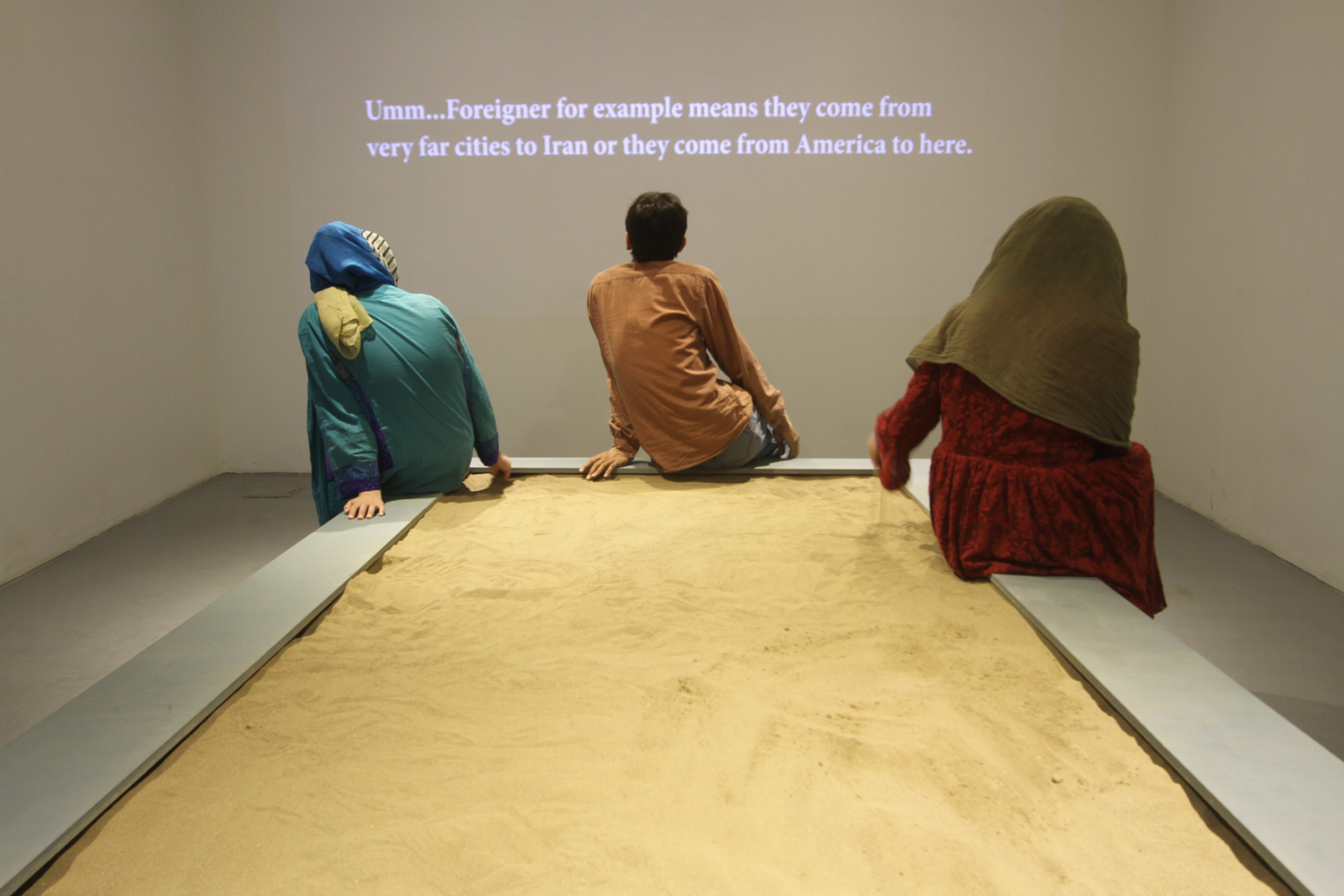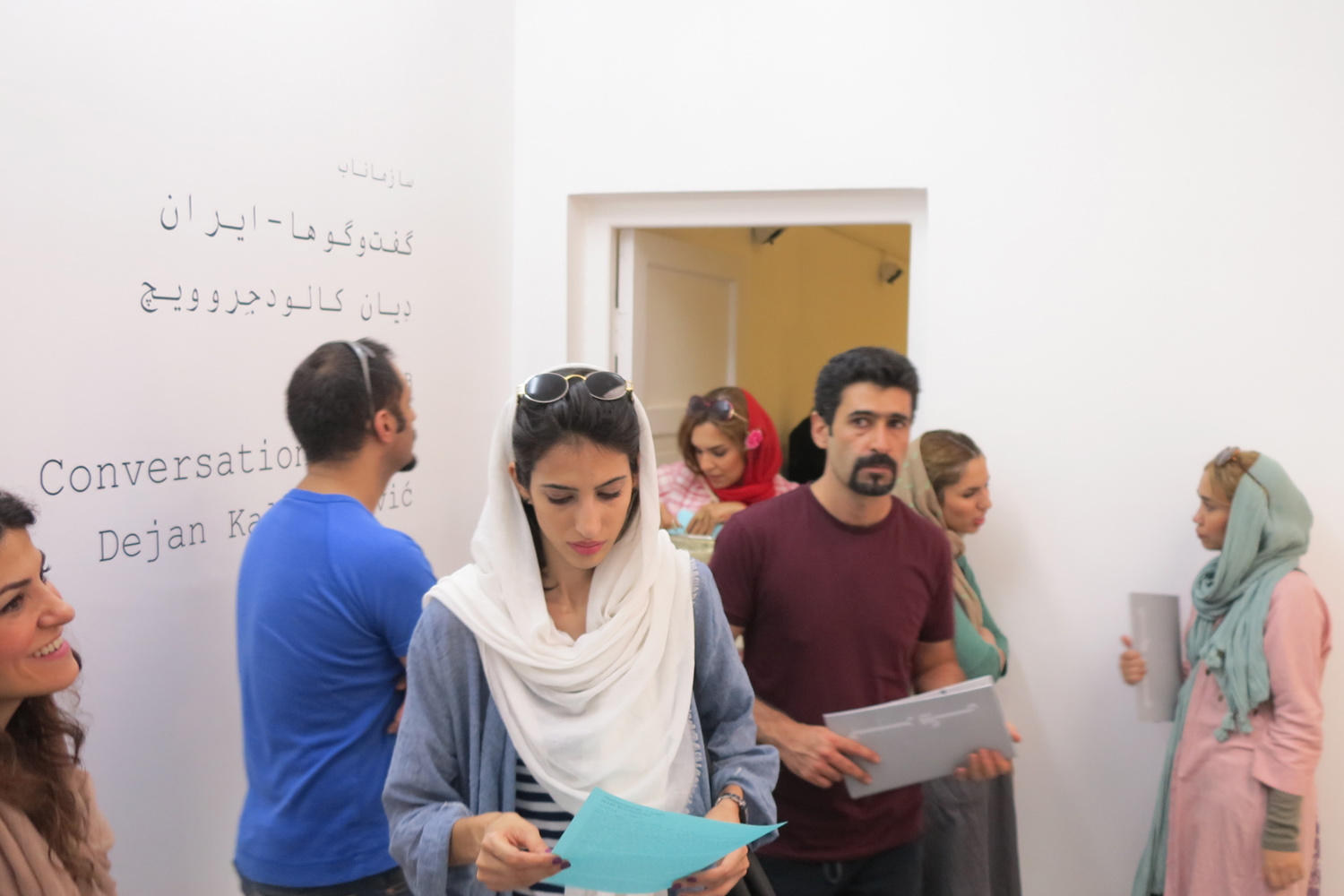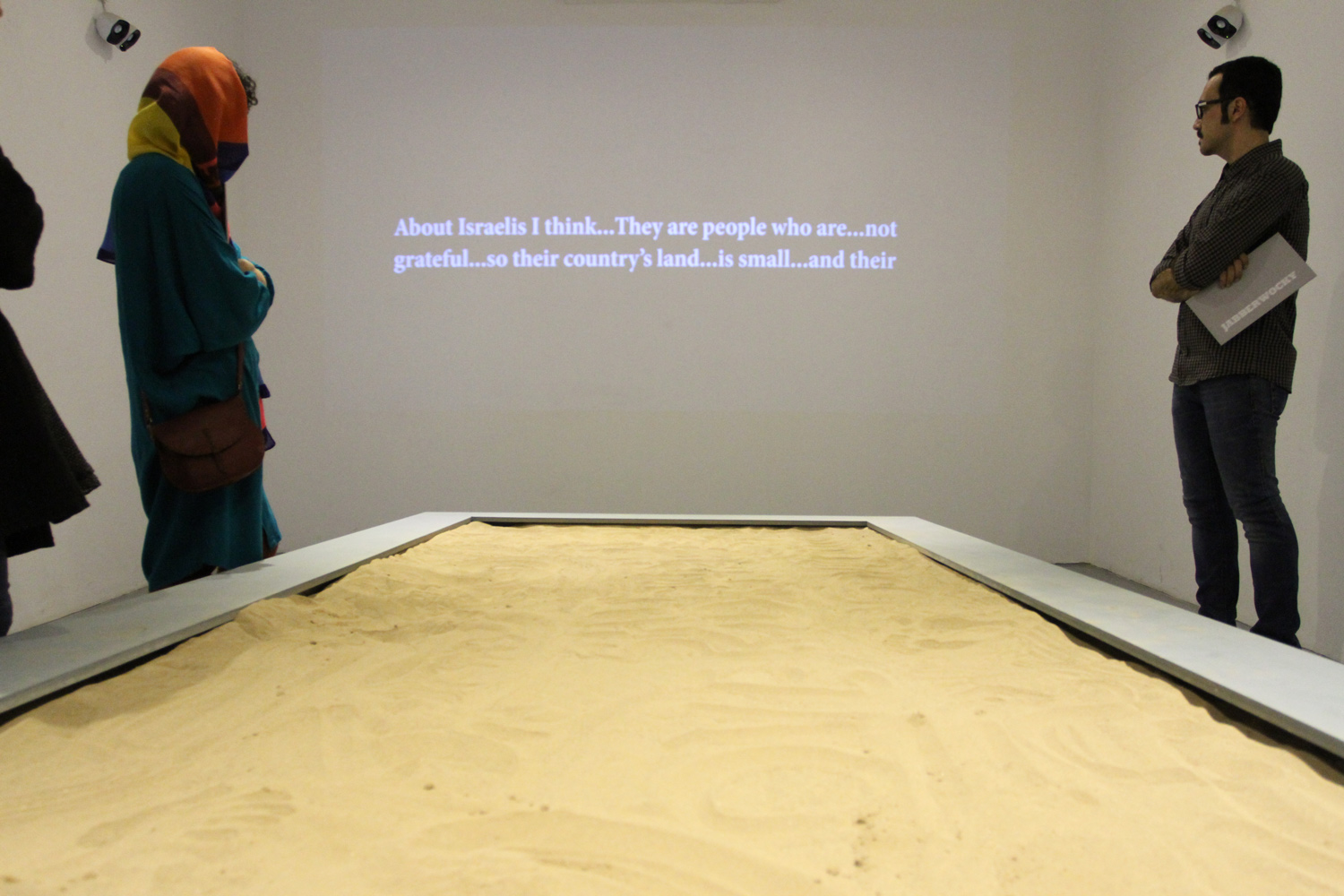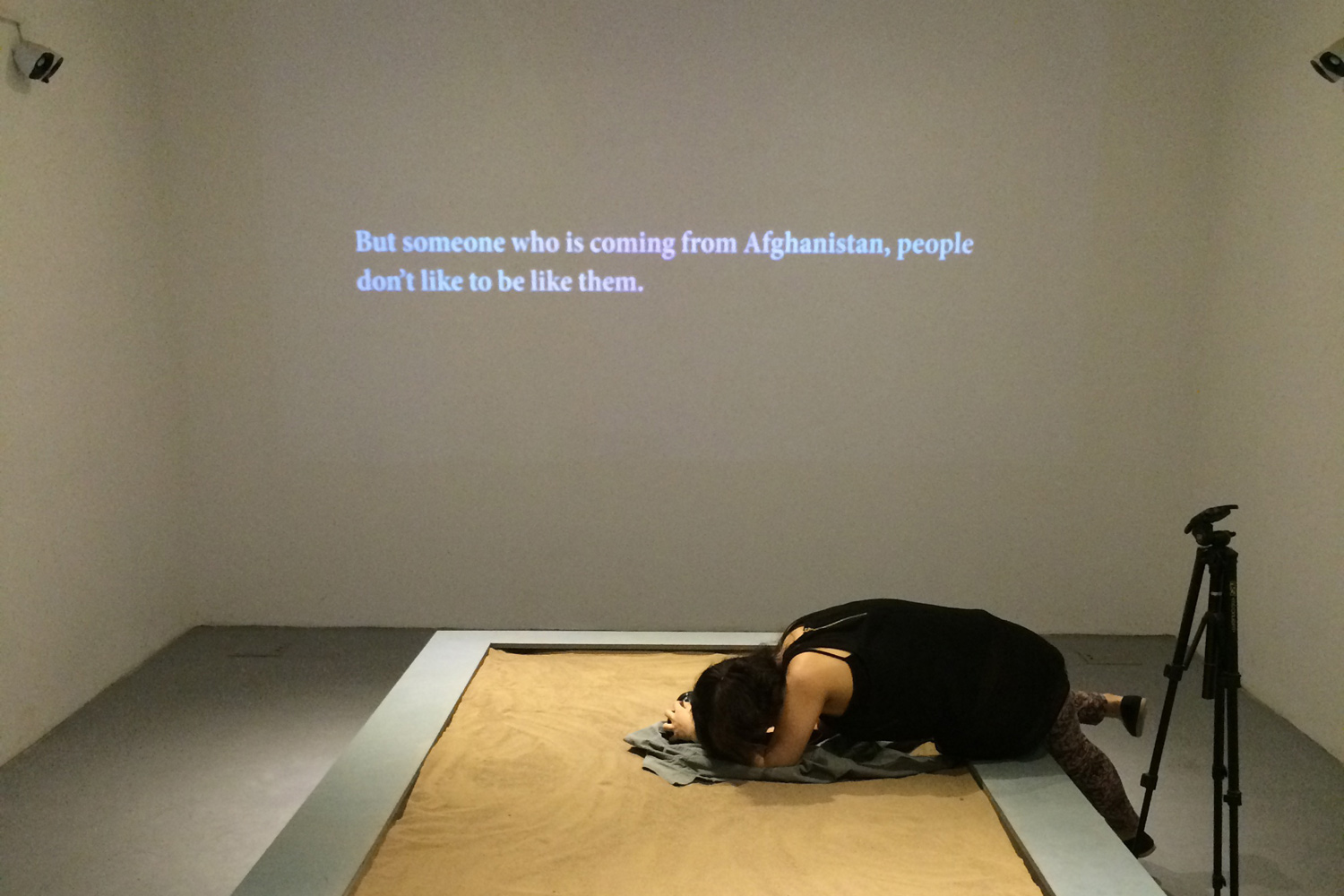 Conversations: Iran, Sazmanab, Tehran, Iran (2015)
July 24 – August 13, 2015
Dejan Kaludjerović
Conversations: Iran
Sazmanab Centre for Contemporary Art, Tehran, Iran
The site specific, six channel sound installation Sand Box conceived for the exhibition Conversations: Iran at Sazmanab – Centre for Contemporary Art, Tehran is one of the site-specific installations from the series Conversations: Hula Hoops, Elastics, Marbles and Sand, produced in different parts of the world.
Each installation is made in relation to the local site and accompanied with a sound piece emitted from 6 – 7 speakers (each speaker for the voice of one child); the children are narrating/answering questions about political issues such as social exclusion and inclusion, about foreigners, language, war, money, poverty.
Installation is made out of wooden sand box painted with acrylic and filled with local Iranian sand. Listening to the sound of the installation the spectator has the impression that he/she is listening to a conversation between these six children.